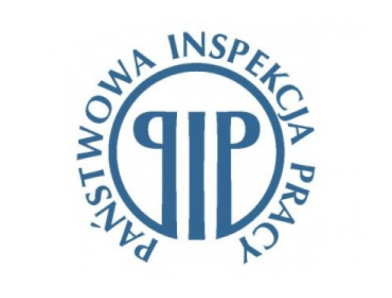 In 2017, the National Labour Inspectorate (PIP) inspected 502 transport companies using INELO's Tachoscan Control PIP software.
Last year, the National Labour Inspectorate carried out activities under the National Control Strategy, inspecting the driving time, breaks, rest periods and work of drivers. 502 entrepreneurs, employing a total of over 20,000 people were controlled. This gives an equivalent of 455,419 work days checked. The inspections were carried out using Inelo TachoScan Control PIP software used to analyse drivers' working time.
As much as 80% of controlled entrepreneurs dealt with international transport of goods, employed up to 49 people and had a fleet of up to 20 vehicles. It was determined that the structure and scale of detected infringements has remained unchanged for several years.
The most common infringements
Infringements under Regulation 561/2006/EC.
The most common driving and rest time infringements are the reduction of the daily rest period, no break after 4.5 hours of driving, and exceeding of the daily driving time.
Violations of the Act on working time of drivers
The most common mistake was exceeding 10 hours of work time if the work was carried out at night. Currently, it is even more important for employers since the latest amendment to the Road Transport Act introduced a sanction for this type of infringement also during a roadside inspection. Keeping and proper management of employee documentation caused problems to over 1/3 of employers.
Causes of irregularities
The causes of irregularities were indicated directly in the report. They mainly consist in failure to analyse data from driver cards and tachographs. This is due to the lack of appropriate software or to outsourcing these activities to external entities that have no proper knowledge.
Quote: Infringements of the provisions on working time in road transport largely result from the fact that activities of some employers (mainly small companies) are limited to storage of record sheets and digital data, and completely ignore their analysis, which would allow to eliminate irregularities on an ongoing basis. In small companies, downloading data from digital tachographs and driver cards is often entrusted to external subcontractors, and the employers themselves do not have any software to analyse the data. Often, these subcontractors are accountancy offices that deal with HR and bookkeeping matters and do not have qualified employees who are familiar with the working time of drivers. The result is the lack of proper supervision and improper settlement of benefits for drivers.
Conclusions
The conclusions indicate the factors affecting the improvement of the situation in transport companies:
However in companies where drivers are regularly controlled and trained by the employer, there are far fewer infringements. It is worth pointing out that the most frequently observed infringement in the form of not observing the required daily rest period is the result of incorrect reasoning.
Using the services of professional entities analysing the drivers' working time:
External companies that support an increasing number of small and medium-sized transport companies also impact an increasingly better situation in this respect. Professional control of drivers and correct settlement of their working time bring significant improvements in terms of compliance with the regulations governing driving standards and driver's working hours.
Financial penalties and the threat of losing licenses:
In addition, the persistently difficult economic situation forces entrepreneurs to be careful about the organization of drivers' working time, because penalties for violations are often a very important factor in the costs of transport businesses. In addition, continuous and gross violations of the regulations may result in the loss of good reputation and consequently a loss of license.
The source of quotes and graphics: "Report on the activities of the National Labour Inspectorate in 2017"