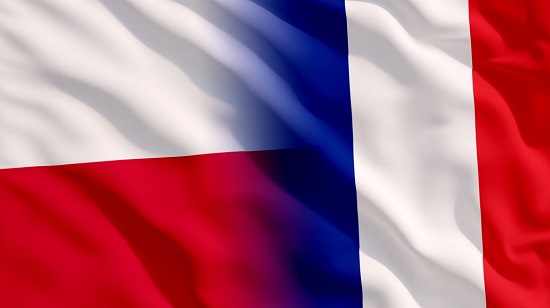 The largest European countries have recognized the INELO software as the best solution for their enforcement authorities. In as many as 18 countries, including in Germany and the UK, drivers' working time is controlled using the Polish TachoScan Control software. Now France will join the group of the software users.
Up to 1050 licenses for the French authorities
The INELO TachoScan Control software has been recognized by the Ministry for the Ecological and Inclusive Transition as the most professional tool for the authorities controlling drivers' working time in France. Thanks to this decision, the Polish IT solution will be used during roadside checks by officers of the Road Transport Directorate, Le Gendarmerie, the Police and Customs Authority. The order regards up to 1050 licenses. The software, specially adapted to the French regulations, is a tool necessary for the authorities to detect irregularities in the work of professional drivers and to increase road safety. Polish experts from INELO will additionally carry out a series of trainings for French inspectors and officers to familiarize them with the principles of the software operation.
Complicated regulations and meticulous checks 
France is an important destination for our transport companies. The transport of goods to this country is carried out by as much as 14% of drivers; it is also a point on the way to the UK. It is also a very demanding market, due to the high bureaucracy and restrictive regulations. The driver posted on the territory of the French Republic must carry a set of documents in French, such as a certificate of posting, a contract of employment (for employees of temporary employment agencies – copies of temporary employment contracts and the employee secondment contract) and "A1" print (certificate of being subject to the Social Security (ZUS) in Poland). In addition, the company must have a representative in the Republic, responsible for storing documentation and contacting the authorities in the event of an inspection. Authorities controlling the transports above 3.5 tonnes are known for their meticulous approach and frequent checks. They very thoroughly check compliance with the regulations described above and the tachograph records, thanks to which they can determine whether the driver has not committed any infringements and correctly takes the time of work and rest.
Settle your drivers like authorities do
In addition to France, Germany and the UK, INELO software supports the daily work of officers in Romania, the Czech Republic, Estonia, Lithuania, Latvia, the Netherlands, Luxembourg, Slovakia and Slovenia. Recently, the Police in Switzerland and the Road Transport Inspection in Macedonia joined the group of our partners. Let us not forget about our national enforcement authorities. This is a good solution for Polish transport companies that, by settling drivers with the 4Trans software, thanks to the Tachoscan module, can verify the infringements in the same way as the authorities do.