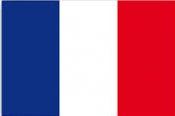 An annex was published in the French official journal introducing new rates for drivers transporting goods on the territory of France. The annex was published in the official journal on 18.09.2018, while the rates have been valid from 01.04.2018.
Table with applicable hourly rates:
Pursuant to the guidelines and collective agreement, these rates are subject to an additional percentage increase by +2%, +4%, +6% and +8% after two, five, ten and fifteen years of seniority.
Also, from 01.04.2018 the permanent allowance for working time on Sundays and holidays was changed:
For work for up to 3 hours: from € 10.07 to € 10.22
For work over 3 hours: from € 23.42 to € 23.77
Automatically, due to the change in the rate for Group 7 (150M), the base from which the rate for night time is calculated was changed from € 10.06 to € 10.21.
The official posting guidelines available in many languages have not yet been updated: https://www.ecologique-solidaire.gouv.fr/formalites-declaratives-applicables-au-detachement-dans-transport-routier
If you use the latest version of the TachoScanEN 4.6.2 software, the rates will be downloaded automatically. This version of the system introduced a mechanism for automatic downloading of the new rates, without having to update the entire program when the rates change.