The Inelo Group brings together the OCRK, INELO and GBOX brands that offer solutions for transport companies. The combined industry leaders' experience guarantees the highest quality of business process support solutions. The wide range of offered products ensures safety and meets even the most specific
expectations.
WE ARE A POLISH COMPANY with 18 years of experience. 450 employees. We are present in 23 EU markets. We have over 10,000 customers.
WE WORK FOR THE BEST. The results of our work are used by leaders in the transport industry and inspection authorities in several EU countries (see our references)
WE ARE RECOGNIZED BOTH IN POLAND AND THE EUROPEAN UNION:
We advise the European Commission,
We are a member of CORTE,
We participate in meetings of organizations such as TISPOL, ECR,
We train transport inspection bodies, police and other inspection authorities.
WHAT WE DO BRINGS RESULTS. We are a stable company of strong foundations. Over the 18 years of our operations, we have transformed from a small business into a large organization with many people employed and a turnover of several millions.
TachoScan Control
TachoScan
Devices
Our solutions are something you can be sure of - they are used by 48 inspection authorities
from 23 EU countries.
TachoScan® Control is a special version of the award-winning TachoScan® software designed for
all inspection authorities checking transport companies to ensure proper settlement of working time
of drivers. TachoScan Control has so far been used by:
POLAND – Road Transport Inspectorate, National Labour Inspectorate, Border Guards, Customs Chamber, Police
GERMANY – Road Transport Inspectorate (BAG)
GREAT BRITAIN – Police, Driver and Vehicle Agency (DVA), DVSA (Driver & Vehicle Standards Agency)
THE NETHERLANDS – Road Transport Inspectorate (ILT), Police
CZECH REPUBLIC– Police, Customs Chamber in Czech Republic, Voivodship Office
ESTONIA – Police, Labour Inspectorate,
ROMANIA– Road Transport Inspectorate ISCTR and ARR
LITHUANIA – Lithuanian Transport Safety Administration, Labour Inspectorate, State Tax Inspectorate under the Ministry of Finance of the Republic of Lithuania
LATVIA – Road Transport Inspectorate (Autotransporta inspekcija), Police, Riga City Council – Traffic Department
SLOVAKIA – Police
LUXEMBOURG – Customs Inspectorate (Administration des Douanes et Accises), Inspectorate of Labour and Mines
SLOVENIA – Police, Road Transport Inspectorate, Customs Chamber in Slovenia
MALTA – Road Transport Inspectorate
BELGIUM – Police, Federal Public Service Mobility and Transport
UKRAINE – State Service of Ukraine for Transport Safety (DSBT UkrTransBezpeka)
SWITZERLAND – Police (Zurich)
MACEDONIA – Road Transport Inspectorate
FRANCE –  the Road Transport Directorate
DENMARK – Police
SWEDEN – Swedish Transport Agency  (STA)
HUNGARY - Ministry for Innovation and Technology (Traffic Control Department)
Portugal – National Printing House and Mint
Scotland – Police
Drivers work time analysis and control
The software of choice for driver working time analysis.
System TachoScan is used for downloading, archiving and comprehensive analysis of data from record sheets, driver cards and digital tachographs. By using latest versions of the software you can be certain that you work in accordance with the current applicable regulations. Analysis of the driver working time, regardless of whether carried out on the territory of the Republic of Poland or in Germany, will be compliant with the current standards and statutory requirements.
Why TachoScan?
Downloading, archiving and easy data analysis enable simple creation
of documentation required during inspection
The infringements algorithm used by over 38 law enforcement agencies
in 20 European countries ensures that the infringement control is compliant
with the latest legal regulations
• Clear reports for the manager and the driver
• A utomatic search for periods that require the submission of activity
certifications
• The possibility of calculating minimum wages in Germany,
France, Italy, Austria, the Netherlands, Norway, including for collective agreements
Raports:
Dates of readings and deadlines
Readings history
List of driver attestations
Driver's infringements
Analysis of the risk of losing a good reputation
Weekly check of driver's work time
Choose the best data retrieval device.
Inelo creates and delivers state-of-the-art equipment for data retrieval from both tachographs and driver cards.
We offer top class solutions for fast and intuitive data download from driver's cards and digital tachographs.
Our devices are compatible with any digital tachographs available in the market and will work seamlessly with TachoScan – the latest software for trucking companies.
Select the best devices to read data from your tachographs and driver's cards:
Device for downloading data from digital tachographs and driver cards (2 in 1).
Enables compliance with statutory requirements relating to downloading and
archiving of data. It enables reading new cards and smart tachographs.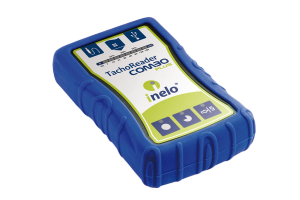 Light and easy-to-use tool for downloading data which guarantees
fast and correct download from all digital tachographs available
on the market, to analyze and control
infringements and potential
manipulations.
It enables reading new cards and smart tachographs.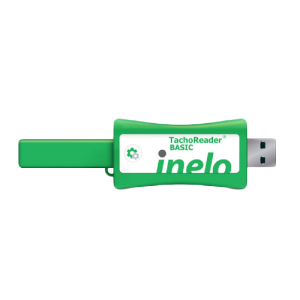 Transport companies use our
software for settlement and analysis of drivers' working time

GBOXes used by transport
companies
Drivers' work time analysis and settlement service
calculated drivers' working time every month by OCRK
We are a stable company of strong foundations. We employ 450 people.
System used for downloading, archiving and comprehensive analysis of data from record sheets, driver cards and digital tachographs...
Advanced telematics and GPS monitoring system enables fleet management and verification of the operation of vehicles and work of drivers using data provided by trucks-mounted tracking devices…
OCRK Expert - comprehensive service providing legal assistance to drivers and enterprises from outside the EU who render transport services in the EU. Customer Advisors will help drivers during the inspection, through an emergency call, and our Experts will write an appeal if the penalty is inadequate to the violation or if it was imposed contrary to applicable law…
"We cannot recommend the program high enough. We find it simple to use, intuitive in its application of the regulations and the charts are readily understood by officers and the drivers themselves when we point out infringements to them, especially with the ability to deliver the reports in the drivers own language. The program is up to date and flexible to suit individual needs."











—

Cheshire Police

( Bielsko-Biała )
"The Tachoscan software is excellent and very user friendly, after two road checks I feel very confident in using the system, The software has considerably exceeded my original expectations, especially in regards to it being able to identify possible manipulations of the tachograph"











—

DVSA – Driver & Vehicle Standard Agency
"We gladly confirm that the GBOX Fleet Management System is fully compatible with the LKW Walter system."
"We herewith confirm that INELO (the former PC NET SERVICE) company based at ul. Frycza Modrzewskiego 20, 43-300 Bielsko-Biała, Poland has continuously delivered since 2007 for our control service soft – and hardware for analysis of driver's working and resting time according adequately to our contract requirements"











—

BAG – Bundesamt für Güterverkehr
"Last, but not least, the training our personnel received was excellenet and the subsequent support hasl always been to a high standard.Thank you for your excellent support and for having created such a high quality product that rises up to meet our highest expectations."











—

INSPECTORATUL DE STAT PENTRU CONTROLUL ÎN TRANSPORTUL RUTIER I.S.C.T.R.
DVSA - British Driver & Vehicle Standards Agency
294 licences of TachoScan Control
Ministry for the Ecological and Inclusive Transition - France
450 licences of TachoScan Control
BAG - Bundesamtes für Güterverkehr - Germany
400 licences of TachoScan Control
The Tachoscan software is an advanced tool which enables efficient company management, driver working time...