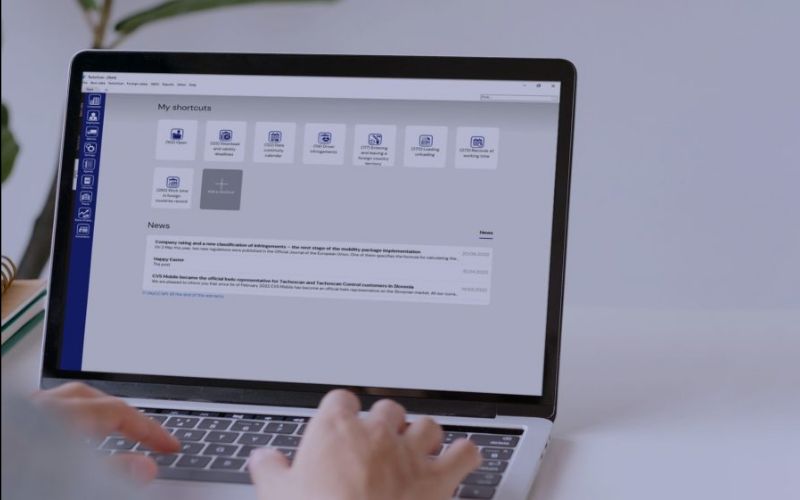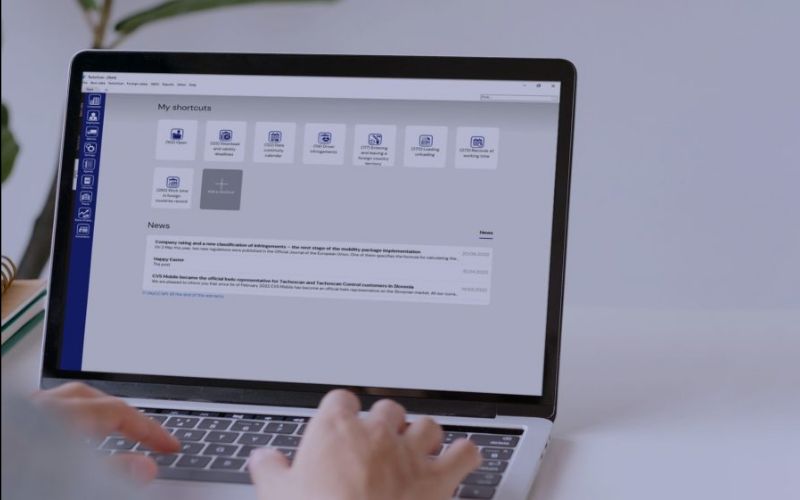 The Mobility Package covers various aspects such as drivers' working time limits, as well as regulations regarding the resting time and access to transport market. Several changes apply to foreign salary settlement, therefore a correct distinction between various types of transport – bilateral, cross-trade, cabotage, and transit one – has had became one of the key issues. This process' automation is a big help here. The update to Foreign Salary Module in TachoScan ensures compliance with legal regulations, calculations' optimization, and time-savings. How to activate the module and what are the requirements? You can learn about everything from the article below: take a look!
What is Foreign Salary Module in TachoScan?
Foreign Salary Module is an answer to the challenges related to the correct foreign salary settlement in a manner that is compliant with the regulations imposed by Mobility Package. By using the module, you can import and perform loading and unloading operations, and thus indicate which sections are subject to foreign pay in an automatic way, complying with the latest guidelines. Let us remind that sections subject to them are cross-trade operations and cabotage, whereas transit and bilateral transport are excluded.
Benefits of Foreign Salary Module use
One of the greatest benefits of Foreign Salary Module's activation in TachoScan is the compliance with current regulations and safety during inspections: the software creates the records of working time, as well as reports required by inspection agencies from the moment of Mobility Package's entry into force. The module creates foreign salary slips based on the data on border crossings from the tachograph and driver's card. What's more, salary calculating itself is possible with just a few clicks.
Foreign Salary Module in TachoScan is a chance to build individual remuneration components in accordance with country-specific regulations. The type of transport and paid sections are determined based on loading and unloading sites. The components base is updated on an ongoing basis by Inelo experts, and the rates are imported automatically.
Requirements for Foreign Salary Module activation
A license key update is necessary for Foreign Salary Module activation in TachoScan. Minimum requirements for the user to use the module are as follows:
TachoScan software in version 6.0.1 or above,
active Foreign Salary Module on the license key.
Step by step: Foreign Salary Module activation in TachoScan
How to activate the module in TachoScan? Learn the most important steps:
step 1: to start, log into the system and go to the main menu. Then select "Basic data" and "Settings". In the "Administration panel" you will find the "Users" option.
step 2: customize the access to Foreign Salary Module. There are two log in options: "StandardUser" or "Advanced". When logging in as a StandardUser, only one user will be visible for which you need to grant access to Foreign Salary Module. However, if the configuration includes multiple users and you log in by choosing the "Advanced" option, you will have an opportunity to customize access to Foreign Salary Module for each user individually.
step 3: module access configuration. Choose a specific user: to do this, click an edit icon (pencil) or click twice on username. This will open the window for user editing.
step 4: in Privileges window, find the Foreign Salary option and select it. Access to the module will be granted to the selected user.
step 5: make sure that you have carried out the access configuration properly. Then click on Save and close. Confirm changes when closing the software's configuration window.
After finishing the configuration and saving the changes remember that you need to restart the TachoScan software. It is necessary so that the changes in users' settings and module accesses get properly implemented and accepted.
Feel free to contact us if you have any questions regarding our products' functionality.
Feel free to contact us if you have any questions regarding our products' functionality: