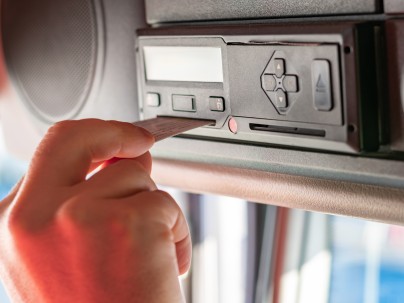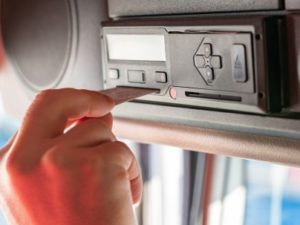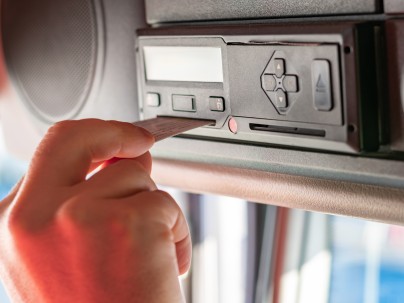 Later this year, all newly-registered vehicles will be equipped with a version 2 second-generation smart tachograph. Soon, the replacement of tachographs will be mandatory also in older vehicles operating in international transport. Yet, before the deployment of tachographs using the Galileo satellite navigation system with the OSNMA authentication service, vehicles will be equipped with so-called transitional tachographs.
Currently, vehicles are fitted with version 1 smart tachographs (G2V1), but from this August it will be mandatory to install in new vehicles version 2 smart tachographs (G2V2), which feature in particular the GNSS tracker, automatic recording of border crossings and the possibility for the inspection to remotely download data. The smart tachograph version 2. requires the use of the OSNMA* service to "authenticate" the GNSS position recorded by the tachograph. At the moment, OSNMA is not available yet, and the work on its completion is expected to be continued until the end of this year. What does this mean for manufacturers of new vehicles and the companies that need to equip their fleet with new tachographs?
To keep up with the tachograph replacement schedule, the European Commission has designed transitional measures to ensure the approval and uniform operation of tachographs before and after OSNMA is launched. Finally, the transitional tachographs will become gen 2 smart tachographs with all main additional functionalities available, such as automatic registration of border crossing.
Fully reliable data
Until OSNMA is available, the transitional smart tachograph will work without authentication. This means that every crossing of a border will be marked as "authenticated item". As underlined by the European Commission, the transitional tachograph data will be fully reliable and their legal value will be the same as of all other tachograph data.
Transitional tachograph update
The European Commission reassures that all tachographs installed between August 2023 and April 2024 will require no replacement but rather a system update by an authorized service provider. Companies owning transitional tachographs will have time to do this until 31 March 2026. The update cost is estimated to be between 150 and 300 euro. This can also be done together with any calibration of the device, which should reduce possible costs.
Tachograph replacement schedule:
from 21 August 2023, all newly-registered vehicles will be equipped with a version 2 second-generation smart tachograph;
by 31 December 2024, it is obligatory to independently replace tachographs in all the vehicles in international transport which were equipped with tachographs before June 2019 – analog and digital of the first generation (not smart ones);
by 19 August 2025, it is obligatory to replace or update all tachographs in all the vehicles over 3.5 tons in international transport which were equipped with smart tachographs, but of version 1;
by 1 July 2026, all vehicles between 2.5 and 3.5 tons used in international commercial transport of goods will also need to be equipped with the latest version 2 second-generation smart tachographs (so-called "vans").
As a reminder, the obligatory replacement of tachographs does not apply to domestic transport. On the national level, even the oldest analog tachograph will continue to be accepted.