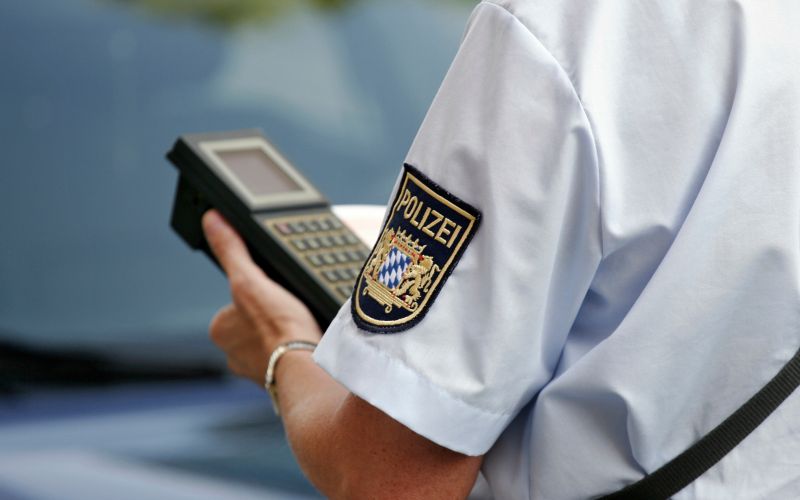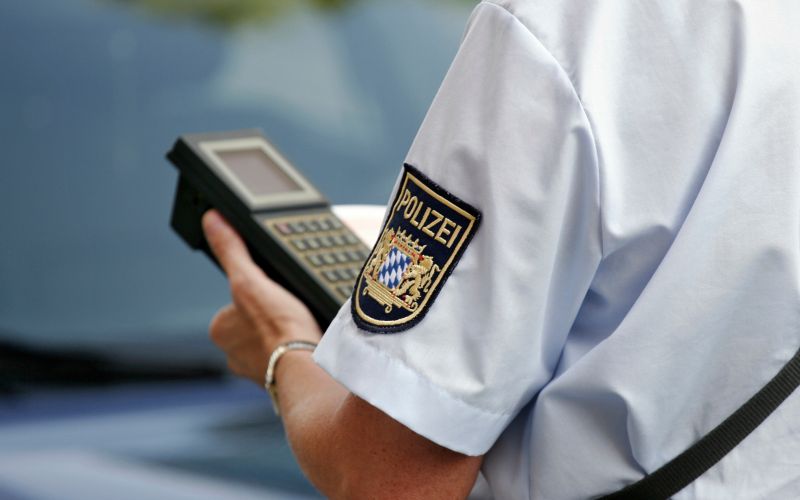 The German road traffic code is generally associated with relatively restrictive regulations and high penalties for drivers exceeding the speed limit. Moreover, in recent years the penalty tariff applicable in Germany has been modified, which resulted in making it even more restrictive. It is also important from the perspective of professional drivers and transportation companies – Germany continues to play a key role in European road transport and remains a significant transit country.
It is worth to be up to date with the regulations – learn the most important information on speeding tickets in Germany in 2023. Read ahead!
Tickets in Germany – what are the fines for speeding?
The ticket amounts in Germany, much like in other countries, depend on such factors as the exceeded speed, the location where the offense was committed and vehicle category. Aside from high fines, drivers exceeding the speed limit also receive penalty points and face the possibility of losing the driver's license for 30 days to 3 months. It should be noted that the potential loss of license applies only in Germany.
Let's take a closer look at the current ticket amounts in Germany.
Highway tickets in Germany – regulations and fine amounts
Germany is one of the countries in which there is generally no speed limit on highways for cars with the permissible total weight of up to 3.5 tons. It is recommended that the drivers do not exceed the speed of 130 km/h; however, it is still not an order, merely a recommendation.
The regulations are different for truck drivers. According to the rules applicable on German highways, the speed limit for trucks is 80 km/h. However, in some cases. e.g. while driving in a convoy, this speed can be lowered to 60 km/h. As far as the expressways are concerned, the cars with GVW of up to 3.5 tons can drive with the speed of up to 100 km/h, whereas heavier vehicles – up to 60 km/h.
In undeveloped areas, tickets for truck drivers in Germany are between EUR 30 and as much as EUR 700. How exactly does the 2023 tariff look like?
exceeding the speed limit by up to 10 km/h – EUR 30,
between 11 and 15 km/h – EUR 50,
between 16 and 20 km/h – EUR 140 and 1 penalty point,
between 21 and 25 km/h – EUR 150 and 1 penalty point,
between 26 and 30 km/h – EUR 175 and 1 penalty point,
between 31 and 40 km/h – EUR 255, 2 penalty points and a ban on driving vehicles for 1 month,
between 41 and 50 km/h – EUR 480, 2 penalty points and a ban on driving vehicles for 1 month,
between 51 and 60 km/h – EUR 600, 2 penalty points and a ban on driving vehicles for 2 months,
over 60 km/h – EUR 700, 2 penalty points and a ban on driving vehicles for 3 months.
EUCARIS – European information system
The legal basis for the European road authorities for exchanging necessary data on drivers who violated the applicable regulations is Directive (EU) 2015/413 of the European Parliament and of the Council of 11 March 2015 facilitating cross-border exchange of information on road-safety-related traffic offenses.
The exchange of information is performed through dedicated European information system (European Traffic Information Exchange – EUCARIS). The system enables, for example, vehicle identification and document validity verification. By using EUCARIS, road authorities are able to easily and quickly transfer information on the committed offenses and consequently enforce tickets effectively.
What is the easiest way to verify whether a ticket has been issued?
Check your mail – if you received a ticket in Germany or another European country, it should be sent by mail to the address you provided when you registered the vehicle. The letter (translated into your native language) will contain information on the legal basis and penalty that has been imposed for the offense. You will also receive a questionnaire for potential appeal against the imposed penalty.
Contact the authority issuing the ticket – if you have doubts or questions, contact directly the authority responsible for the ticket is a good idea.
If you received the ticket, it is important to settle it by the indicated deadline – regardless of the amount of the imposed penalty. That way you will avoid additional costs, such as related to late payment interest.