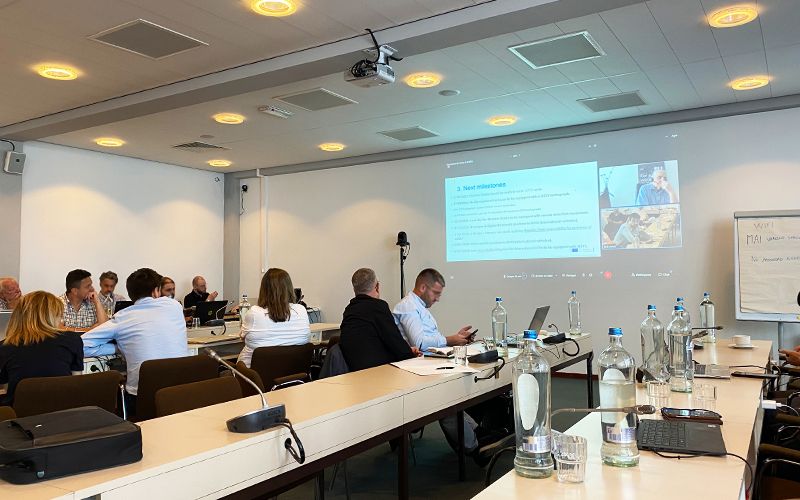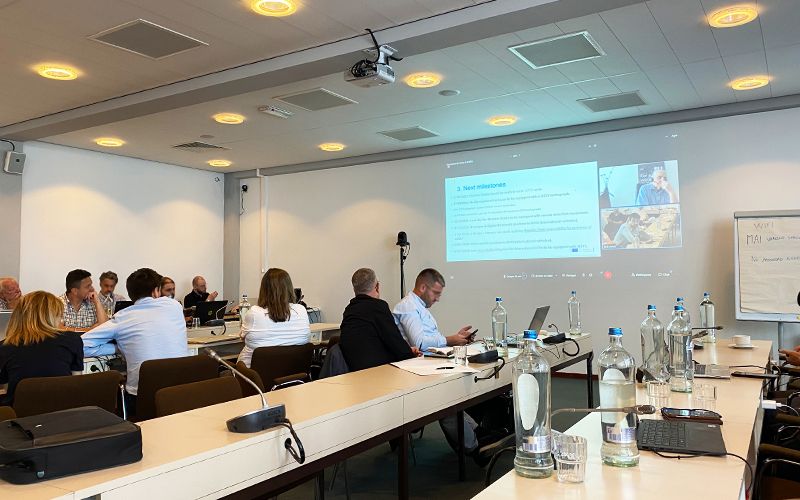 The new G2V2 tachographs, the TRACE 2 project, electric trucks and the problems arising from ecological solutions – these are the most important topics that were brought up during the last CORTE meeting in Brussels.
The event was in hybrid mode, but the vast majority of participants appeared in person. Our delegation attended the meeting as well: Piotr Żółty, International Business Development Director and Małgorzata Pander, International Development Expert.
The meeting focused on the subjects concerning various transportation modes, most importantly all cabotages along with examples (TRACE 2), as well as electric trucks and the issue related to charging their batteries under the working time regulations, or potential problems regarding the discharging batteries, and hence an interruption in the tachograph power supply.
Two manufacturers are ready
The most important subject, however, were new G2V2 tachographs; the topic was presented by Romain Durand on behalf of the European Commission. For now, it is already known that two leading manufacturers, Continental and Stoneridge, have obtained all the required certificates from JRC, meaning they will be capable of delivering new tachographs on time. On the other hand, we will have to wait longer for devices provided by Efas.
Cards for tachographs available on time
Additionally, Romain Durand provided information regarding the new cards for tachographs (G2V2) and the companies and countries that have already obtained the necessary certificates allowing to issue them. Here, crucial information for Polish carriers is the following: PWPW and Thales, responsible for supplying most EU countries with cards, have obtained the approval and can issue new cards.
At this moment, the subject which is still questionable is the availability of the right number of tachographs in the market, but the answer for this will be provided by the end of August.
Nice touch at the end of the meeting
At the very end, what turned out to be a nice touch was the official farewell to the retiring Dutch inspector Hans Drijer, who was cooperating with CORTE even before the Regulation 561/2006 appeared, to which he contributed by bringing many valuable insights to the table, similarly to other regulations, especially in the context regarding their interpretation. Remy Russoto (CEO – CORTE) and Ewa Ptaszyńska from the European Commission (Deputy Head of Unit Road Transport Policy – DG Move) in person expressed their thanks for long-term contribution and very friendly cooperation. Inspectors like him are the ones who are responsible for increasing the security level on European roads.