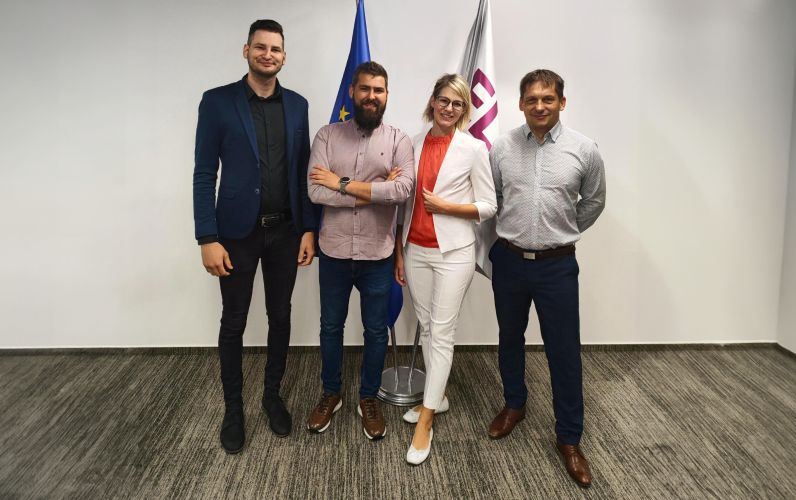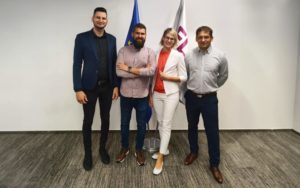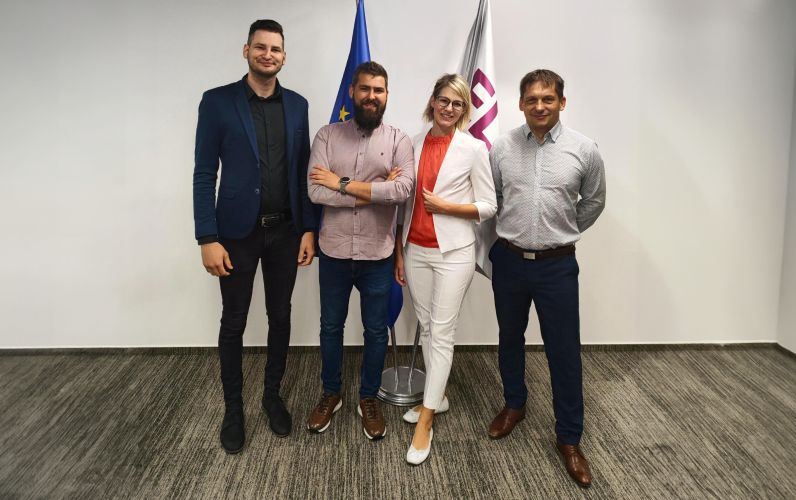 Numerous discussions and attempts focusing on finding appropriate solutions for the emerging issues related to the new tachographs and G2V2 cards– this is a nutshell summary of the recent CORTE meeting, which was held on 21 September 2023 in Bratislava at the European Labor Authority (ELA) headquarters. A large Inelo delegation attended the meeting as well, presenting suggestions meant to assist in reigning over the current chaos.
The CORTE meeting started with a presentation of the host, the European Labor Authority (ELA), which was represented by Iwona Kasprzyk-Sowa (Senior Labor Mobility Officer). This presentation highlighted the ELA activities related to supporting and educating inspection agencies, as well as the drivers themselves, in the context of their posting and the duties they must fulfill. It should also be noted that ELA is responsible for arranging and financing international exchanges for inspectors and performing joint traffic inspections to facilitate exchange of experiences among the respective inspection agencies, planning to provide them with analytical support in the near future.
Topic no. 1 – lack of new generation tachographs
The main topic of the meeting, however, focused on the launch of new G2V2 smart tachographs in newly-purchased vehicles starting on 21 August 2023, which raised serious concerns. Ther are already reports of an insufficient number of tachographs in new trucks and that companies are not able to register newly purchased cars. Furthermore, the deadlines for mandatory installation of G2V2 smart tachographs in new vehicles is being postponed in certain countries – such decisions was made by, for instance Germany, shifting this deadline until the end of the year. Such actions results in chaos, as individual European countries are starting to introduce diverging vehicle registration dates.  In their response, CORTE proposed to issue recommendations for inspection agencies, asking for abstaining from -sanctioning carriers and greater tolerance until at least the end of 2023, provided that EC does not issue a recommendation earlier. Unfortunately, the situation is further aggravated by the lack of precise data on how serious the issue related to the lack of new tachographs is and who is mainly affected.
Topic no. 2 – issues with driver cards
In our previous publications we reported on issues related to legacy driver cards and the new G2V2 tachographs. Just as a reminder – legislation does not require a driver who drives a truck equipped with the latest smart tachograph to stop at the border to mark the country change, because the tachograph does it for them. An issue arises when an older G2V1 card, issued before new tachographs were launched, is used – in such an event, this data will not be saved in its memory, because it does not have a special dedicated section. Full compatibility with new smart tachograph can only be guaranteed by a G2V2 card, which has all the features necessary for automatic border crossing recording. Therefore, at the CORTE meeting, we upheld our recommendation that drivers who have older card version, i.e. G2V1, even while driving a vehicle equipped with a new smart tachograph, should still stop after crossing the border and manually record the country change in the tachograph, which will allow them to avoid penalties for failing to maintain proper records.
Topic no. 3 – tachographs replacement until 2024
Another broad topic, which was brought up during the CORTE meeting, was the retrofit, that is replacement of G1V1,2,3 and G2V1 tachographs with G2V2 tachographs by the end of 2024. There have been concerns that even though there would be ample supply of the newest tachographs available, companies would report for replacement on a short notice, causing a backlog with the workshops, who would not be able to handle all the trucks. CORTE and Inelo recommend that transportation companies plan replacement for 2024, which should allow for a more balanced distribution of workshop workloads.
Don't forget the IMI declaration
To wrap up the meeting, the Danish police, which inspects driver posting, shared their knowledge and experience. A study conducted in Denmark shows that most IMI declarations for drivers are made by Polish transportation companies, followed by Lithuanian ones. It should be noted that the penalty in Denmark, imposed for incorrectly filled or missing declaration, is EUR 1340; the penalty for subsequent missing or incorrectly filled declaration is EUR 2700.